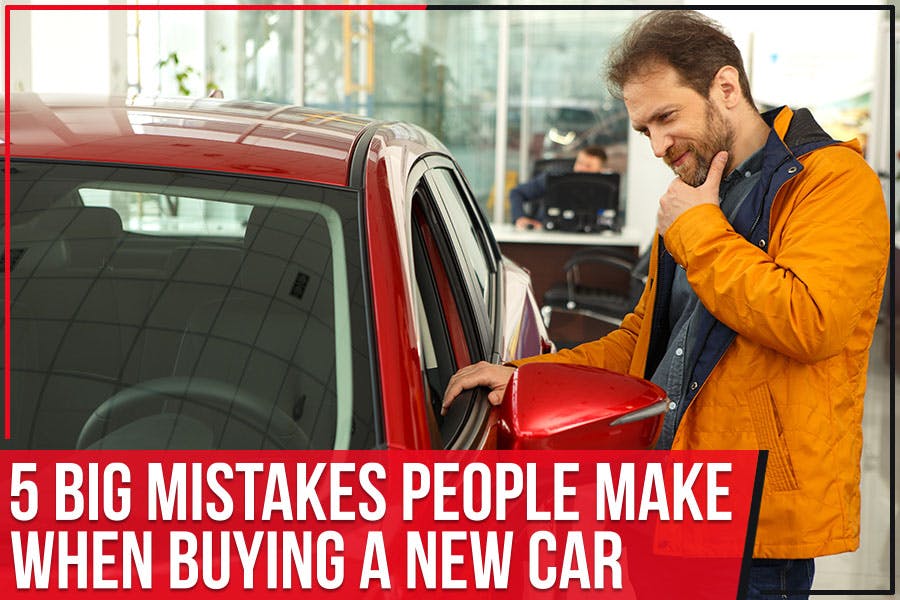 5 Big Mistakes People Make When Buying a New Car
Purchasing a new car can be an exciting experience. You get to choose from hundreds of different vehicles, brilliant colors, and more features than you could ever imagine. However, it can also be an overwhelming experience for people who are not familiar with what to look for in a vehicle, so they end up making mistakes.
We've put together the top five mistakes people make when buying a new car to help you avoid these pitfalls.
Buying a Car That Is Too Small
The number one mistake buyers make when they buy a new car? They buy one that is too small for their needs. When choosing your next vehicle, think about what you need it for outside of just driving back and forth from work every day.
Do you have kids who need space in the back seat? Are you going on long road trips? If you can't answer 'no' to these questions, you may want to consider buying a bigger car than what you currently have.
Buying a Car That Is Too Large
On the other hand, some people make the mistake of buying a car that is way too big for their needs. Just like purchasing a small car, this will mess up your budget. Not only are you spending more money than what you need to on the vehicle itself, but it's costing you wasted gas every time you drive around an empty parking lot or city streets.
Not Considering All the Costs Involved in Owning a Car
Another mistake people often make when buying a new car is not negotiating on the price - or even realizing that they can negotiate - in many cases. If you don't ask for an offer down from the original price, you could be missing out on hundreds or even thousands of dollars.
Buying a Car Based on Emotion Alone
Many people make the mistake of buying a car based on emotion alone instead of practicality. Just because you fell in love with a specific vehicle doesn't mean it's the best choice for your needs. You need to consider things like fuel efficiency, size, and storage capacity when making your decision.
If you're looking for a new Toyota, Sun Toyota serving Dunedin, FL, has an extensive inventory of options. Browse our selection online and schedule your
Back to Parent Page