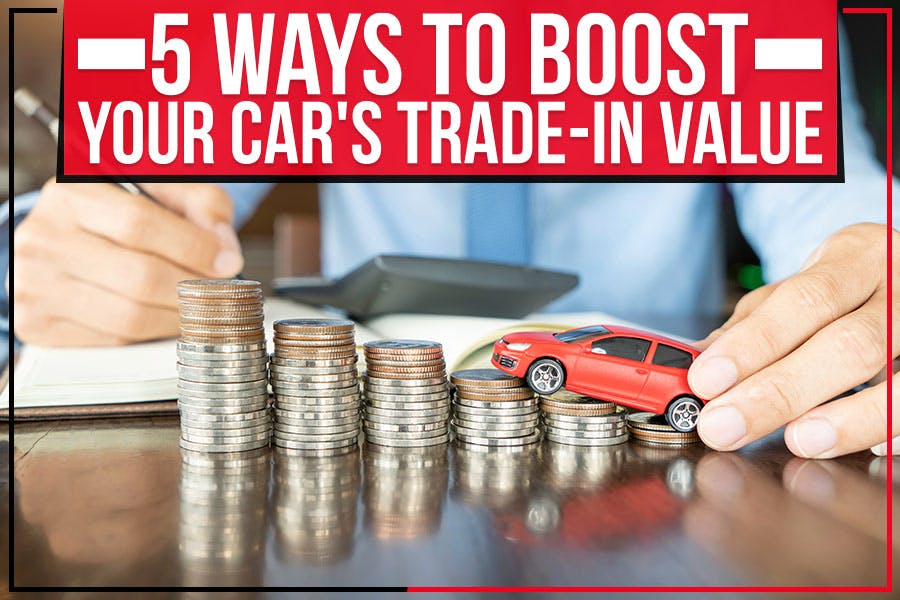 5 Ways to Boost Your Car's Trade-In Value
If you intend to trade in your vehicle for a new one, it's essential to do everything you can to maximize its value. There are many ways to boost your car's trade-in value, and we'll discuss the most effective ones in this post. So, whether you're looking to sell your car privately or through a dealership, read on for suggestions on how to get the best price possible.
1) Know Your Vehicle's Worth
Before you do anything else, it's important to understand how much your car is worth. This way, you'll know what kind of value you're working with from the start, and you can determine the best ways to boost that number. There are a few different ways to estimate your car's value. The most precise way is to look up its Kelly Blue Book value. You can also check Edmunds.com. Once you understand your car's worth, you can start making decisions about the best way to boost its value.
2) Repair the Problems
The next step to boosting your car's value is to repair any problems it has. This will cost you some money upfront, but it will be worth it when you get a higher trade-in value for your car. When the potential buyers see that the car has been well-maintained, they'll likely offer you a higher price.
Take your car to a dealership service center and have them inspect it. They'll tell you what to fix and how much it will cost. Once you have a list of repairs, prioritize them based on how much they'll enhance the value of your car. Make the most important repairs first.
3) Clean it Thoroughly
Another way to boost your car's value is to give it a good cleaning, inside and out. A likely buyer will be more attracted to a car that looks and smells fresh and clean. So, take some time to shampoo the carpets, clean the upholstery, and wax the exterior. You can even buy special cleaners for the engine compartment.
4) Ensure You Have Good Tires
Bad tires can turn a buyer off. If your tires are balding or have low tread, it's time to replace them. New tires will make your car look better, and they'll also give the buyer peace of mind that they won't have to replace them right away. You don't need to go for the most expensive tires but ensure they're of good quality.
5) Negotiate the New Car & Trade-in Separately
When you're negotiating the purchase of your new car, be sure to do so separately from your trade-in. This will give you more negotiating power and likely get you a better deal on both ends. Remember, the dealer is looking to make money off you, so don't be afraid to haggle!
Keep these tips in mind the next time you're looking to boost your car's trade-in value! If you have any questions or want more information, please don't hesitate to contact Sun Toyota, serving Tampa, FL. Visit our website to browse our new cars, or stop by our dealership today to check out our latest inventory of new cars for sale! We look forward to helping you buy the perfect car for your needs.
Back to Parent Page