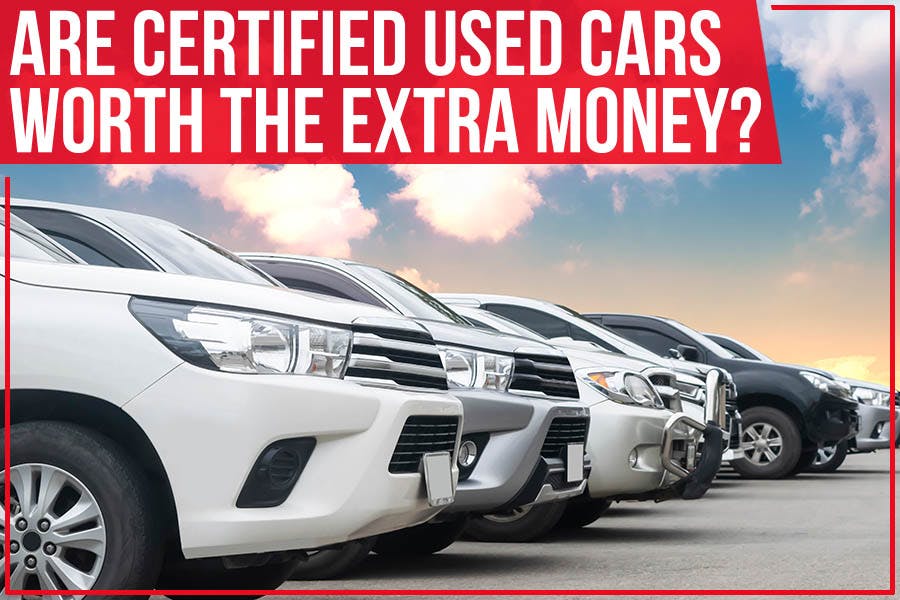 Are Certified Used Cars Worth the Extra Money?
Certified pre-owned cars are becoming popular daily, but their certified status comes with an added cost. Not everyone is convinced that certified used cars are worth the extra money, but some definite benefits make these cars a better option for buyers.
Sun Toyota discusses why CPO cars are worth the extra money.
1. Certified used cars generally come with lower mileage
There is an established limit on how many miles can be on the odometer of certified used vehicles. This is generally much lower than the average number of miles driven annually, meaning that accredited cars have had less wear and tear.
2. Certified used cars come with an extended warranty
A certified pre-owned vehicle will come with some assurance, whereas a non-certified used car likely will not. The dealership or manufacturer will cover all the repairs and replacements if something goes wrong with your accredited vehicle.
3. Certified used cars must pass a rigorous inspection
To become certified, a used car must undergo a thorough inspection by highly trained technicians. This CPO inspection covers everything from the engine to the tires to ensure the vehicle is up to the manufacturer's standards.
4. You may get additional perks when buying a certified used car
When you buy a pre-owned automobile that has been authorized, you may also get added benefits such as roadside assistance, free maintenance, or even an improved warranty. These perks differ by the manufacturer; inquire about what's included before buying. Sometimes you can surprise yourself with sheer luck.
5. Dealerships often offer buyback guarantees
They may offer a buyback guarantee if you buy a certified used car from a dealership. With this guarantee, you can return the vehicle if you have any issues. So, for example, after a few weeks or months, you end up not liking the car, or it doesn't fit your needs. With a buyback guarantee, you can return it to the dealership and get your money back (minus any fees, of course).
6. You may be able to negotiate a lower price
A relatively higher price tag doesn't end it all for certified used cars. You can still try to negotiate the price, especially if you're paying cash. If your CPO car is a few years old, the dealership may be more willing to adjust the price since they're trying to get rid of an older model.
Ending Note:
Despite being slightly overpriced, certified used vehicles make for a smart and safe buy. With all the extra perks, purchasing a certified used car instead of a regular one is worth your money.
Toyota Dealership in Toyota, FL
Sun Toyota, serving Tampa, FL, is the place to go if you're in the market for a certified used car. Our CPO Toyota vehicles experience a rigorous inspection under Toyota's TUVC program to ensure that they meet our high standards. The options are endless in our CPO inventory, so buy now.
Explore our certified inventory today and bag a great deal.
Back to Parent Page