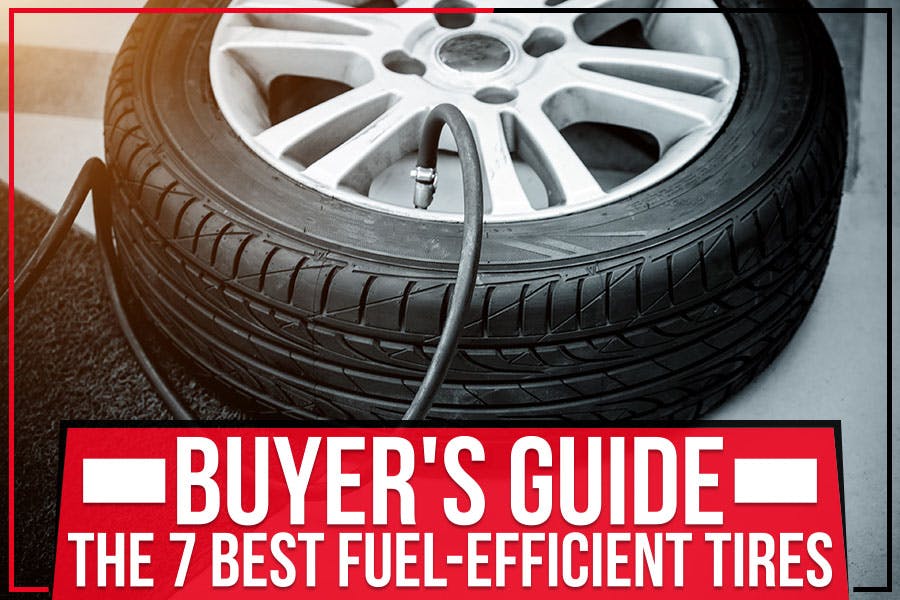 Buyer's Guide: The 7 Best Fuel-Efficient Tires
Are you tired of the increasing trips to the gas pump? Did you consider swapping out your tires for a more fuel-efficient option? This buyer's guide will show you the seven best fuel-efficient tires today. From all-season to winter and everything in between, we've got you covered. So whether you're looking to save a few bucks or honestly want to help the environment, read on for our top picks!
Pirelli Scorpion Verde -
These tires are designed specifically to reduce a vehicle's environmental impact. The Scorpion Verde achieves this with several features, including reduced rolling resistance and low weight. Thanks to their deep treads, the tires are also great for wet weather driving.
Dunlop Enasave
The Dunlop Enasave is an environmentally friendly tire renowned for combining high-performance with enviably low fuel consumption. This is thanks to several features, including a unique tread pattern and an advanced silica compound.
Hankook Kinergy ECO2
The Hankook Kinergy ECO2 is another excellent choice for drivers looking for a fuel-efficient tire. It has many features that help reduce rolling resistance and improve fuel economy, including an asymmetric tread pattern and a special compound. The tire is renowned for delivering a solid performance, saving fuel, and reducing emissions.
Michelin Energy Saver A/S
The Michelin Energy Saver A/S is one of the most popular fuel-efficient tires. It's designed to deliver a smooth and comfortable ride while also providing impressive fuel economy. The tire has several innovative features, including Michelin's unique Green X compound and MaxTouch Construction. These features work together to improve rolling resistance and reduce emissions.
Yokohama Avid ENVigor
The Yokohama Avid ENVigor is a high-performing fuel-efficient tire perfect for drivers who want the best of both worlds. It has a long tread life and provides excellent handling and braking performance and impressive fuel economy. The tire is also designed for a quiet and comfortable ride, making it the perfect choice for long drives.
Firestone Champion Fuel Fighter -
The Firestone Champion Fuel Fighter is the perfect choice if you want enhanced ride comfort at an affordable price. This tire features a unique tread pattern that helps reduce road noise, making for a more pleasant driving experience. The Firestone Champion Fuel Fighter also has an impressive fuel economy and an extended tread life, making it the top choice for drivers who want to save money.
General Grabber HTS -
These off-road-oriented tires are designed for light trucks, vans, and SUVs. They feature a deep tread pattern and are equipped with built-in fuel-saving technology.
---
Fuel-Efficient Tires
It can be tough to know which fuel-efficient tires are the best for your vehicle and needs. If you have any questions or need help selecting and installing new tires, don't hesitate to schedule a service at Sun Toyota serving Spring Hill, FL. Our team is willing to take care of all your car needs.
Back to Parent Page