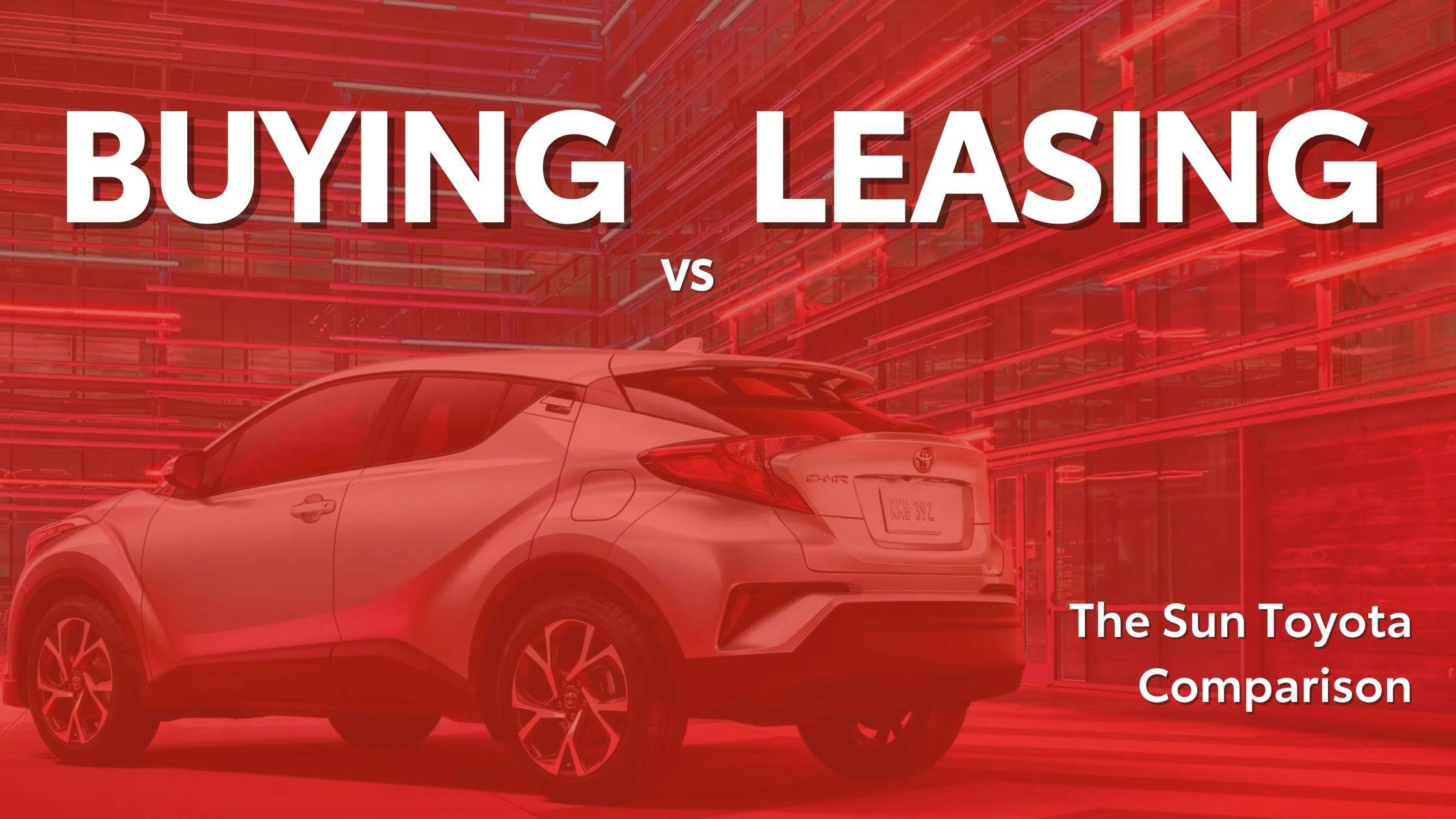 Buying vs. Leasing a Toyota for Sale in Florida
When you lease a new vehicle at Sun Toyota, you can expect quality service from start to finish. Our Toyota inventory especially the Toyota 4Runner and Sienna and other models that are coming off of our lot, are being built to higher standards than ever. As a result, people who buy new vehicles with us are finding that they have retained their value better than ever before, completely shaking up the used car market.
In addition, our Sun Toyota Warranty promise is key when finding a vehicle. What that also means is that the question of whether or not to buy or lease the Toyota for sale that catches your eye has become more complex.
Know Exactly What You Are Paying For
Sun Toyota of Tampa Bay, Holiday, and Clearwater Areas
The key issue with buying versus leasing a car is knowing what you are paying for vs. what you are getting. When you buy a car, even if you plan on taking out a multi-year loan, you will still own the car outright at the end of the contract. As a result, you pay more than you would during a lease. The flipside is that you can either decide to sell it to someone else or use it as a trade in because it will still be worth several thousands of dollars.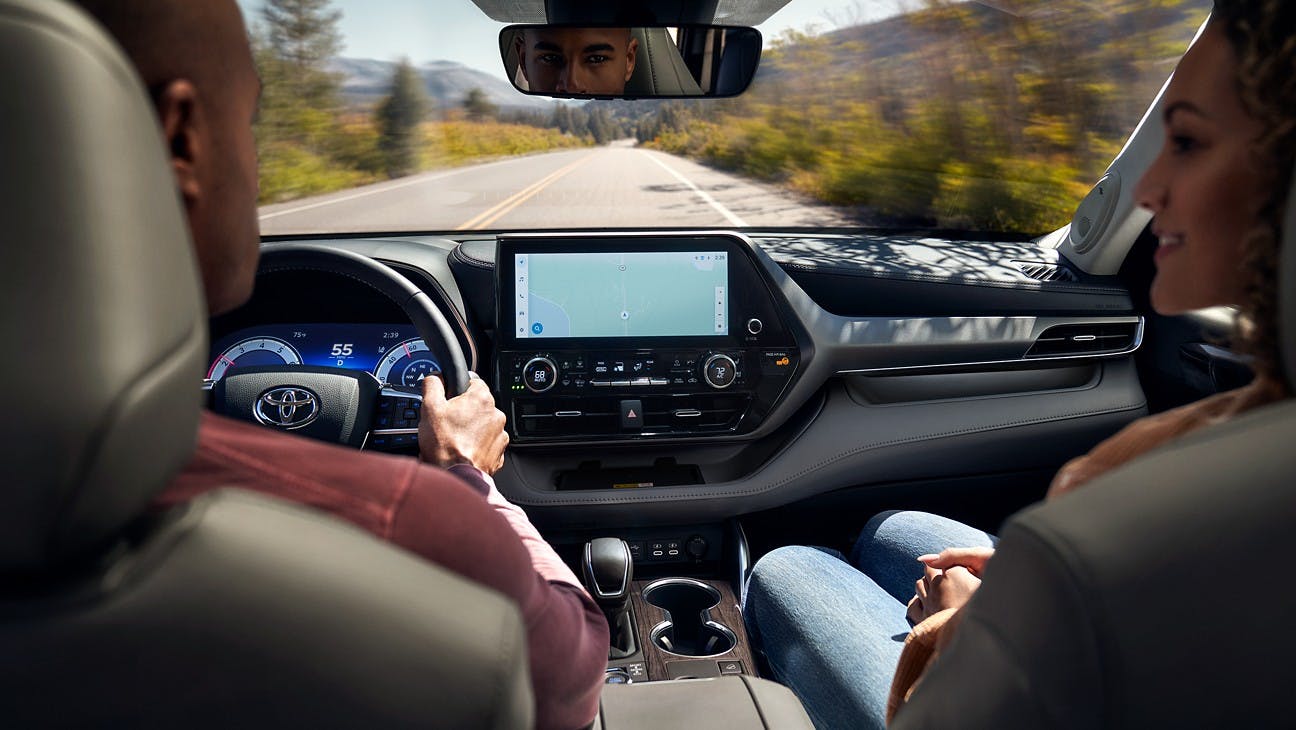 Here at Sun Toyota, our dealership offers financial services for car drivers in Holiday, Tarpon Springs, Tampa, Tampa Bay, and Palm Harbor, FL. Sun Toyota can provide financing on all new, certified, and pre-owned cars. We are partnered with a variety of financial institutions and banks to make sure that all of our customers get a quick, easy, and hassle-free finance approval for auto loans on new or used Toyota, and non-Toyota vehicles in Florida.
Receive More Bang For Your Buck!
New Toyota Cars in Florida

However, some FL car shoppers see a Toyota for sale on a dealer lot and would rather not deal with the hassle of continuing to make payments on that vehicle, selling it, or being on the hook for longer-term repairs. They might opt for a two- or three-year lease of that same vehicle instead. The monthly payments are lower because:
You are not getting the vehicle at the end of the lease period. You deliver it back to the dealer.
What you are paying for is depreciation.

Cars, trucks and SUVs lose value as soon as they drive off the lot, up to 30 percent in the first year.

The value begins to plateau over the course of the next several years. You pay the loss in value of the vehicle to the dealership.
You paying for peace of mind.

With the shorter length of a lease, you are always under factory warranty coverage if something goes wrong under the hood or throughout the cabin.
In addition, if you have a Toyota lease, you also get complimentary maintenance and service that extends for at least the first two years or 24,000 miles. We invite you to connect with our Sun Toyota sales team today to get the full scoop on all of our Toyota lease specials in Holiday, Florida.
When You Buy a Toyota Vehicle, You Own it!
In Addition to Providing Your New Vehicle, We'll Also Buy Your Used Vehicle in Holiday, FL!
Our Toyota dealership wants to save you time, money, and the headache from constantly repairing your current vehicle.
When owning a vehicle, which you do not with a lease, you have control over any altercations and transactions - including vehicle trade-in options near Tampa.
Discuss trade-in options with one of our finance experts. Receive reliable price updates determined by Toyota including your vehicle condition, vehicle value from time of posting, model year, and inventory for comparison purposes. Test drive the newest Toyota model or one of our Toyota certified pre-owned vehicles.
Get Paid
Bring your vehicle to Sun Toyota & We'll give you a fair price for it!
Find Your Car
Premium New Toyota Vehicles & Certified Pre-Owned Vehicles
Test Drive
Visit our Florida dealership
Test drive your new vehicle
Drive off in your dream car
Visit Our Toyota Dealership in Florida

| Toyota Certified Dealership Near Riverview, FL
There are additional considerations when leasing can make sense: if you are a realtor or operate as a contractor, you may be able to take tax deductions that make it even more appealing on a financial level. However, you should always speak to an accountant regarding decisions like these if you are an independent contractor or own your own business. Speak with one of our finance experts on car financing tips for your possible lease or new buy!
Sun Toyota is your #1 Toyota dealership for all your full service, parts department, and car buying needs! View our vast inventory of new Toyota model vehicles as well as Toyota certified pre-owned cars, trucks, or SUVs. Visit the Florida Toyota dealership. We service the Tampa, Holiday, Clearwater, and surrounding Florida areas.
Back to Parent Page