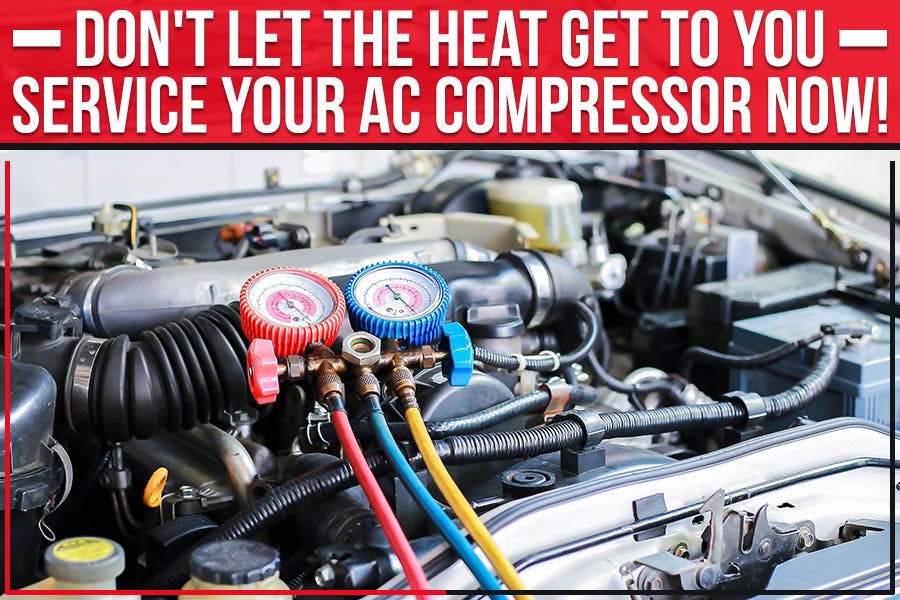 Don't Let the Heat Get to You – Service Your AC Compressor Now!
When the weather is hot and sticky, it's hard to think about anything but a way to cool down. Air conditioning is a lifesaver during the summer months, often your only way to stay sane. And if the AC compressor isn't working correctly, it can be tough to stay comfortable (and sane!).
In this blog post, Sun Toyota will discuss some tips for keeping your AC compressor in good shape.
Take advantage of our skills today!
Tip 1: Change Your Air Filter
Your AC compressor relies on a clean air filter to function correctly. A clogged air filter will compromise the amount of airflow to your compressor, leading to decreased cooling power. Remember to change your air filter every 12,000 to 15,000 miles for optimal performance.
If you're unsure about the process, our service technicians can help. Getting your air filter checked at every oil change is also a virtue. By doing this regularly, you'll be able to catch any potential problems before they become more significant issues.
Tip 2: Check for Leaks
Refrigerant leaks are a common cause of compressor failure. If you suspect a leak, have your AC system checked by a professional as soon as possible. Leaks can be difficult to diagnose independently, and you should not ignore them.
Moreover, there are often more severe problems associated with a leaking AC system. For example, refrigerants can cause damage to the environment if not handled correctly. So don't take any chances - have your car serviced by a professional as soon as possible if you think there may be a leak.
Tip 3: Keep it Clean
Prevention is always the best cure, and the same goes for your AC compressor. By keeping your car's interior clean, you can help to prevent build-up around the compressor that can lead to failure.
Be sure to vacuum the floors and seats regularly, and use a quality air freshener to keep the interior smelling fresh. Contaminants in your AC system can also cause the compressor to fail, so keeping everything clean and free from obstruction is essential.
Tip 4: Invest in Lubricants
One way to help keep your AC compressor in good condition is to invest in a quality lubricant. This will help protect the equipment from wear and tear and improve performance.
Be sure to consult with your technician before using any lubricant, as some may not be compatible with your specific system. And always follow the instructions included in your car's owner's manual.
Tip 5: Get it Checked Out!
Our last tip for effective AC compressor maintenance is regularly checking it out. This will help ensure that business runs smoothly and that no minor problems have turned into bigger ones.
It might sound like a pain in the bumpers, but it's worth it to keep your car's AC compressor in good condition. You'll not only improve your driving experience, but you'll also help to extend the life of this critical component.
Final Words
Your faulty AC compressor isn't a good enough reason to give up on summer altogether. With a little bit of TLC, you can keep your car's AC compressor up and running - so you can stay cool all season long!
At Sun Toyota, serving Spring Hill, FL our team is waiting to help with all of your automotive needs. We offer reliable service and competitive prices on everything from new cars to repairs and maintenance.
Back to Parent Page