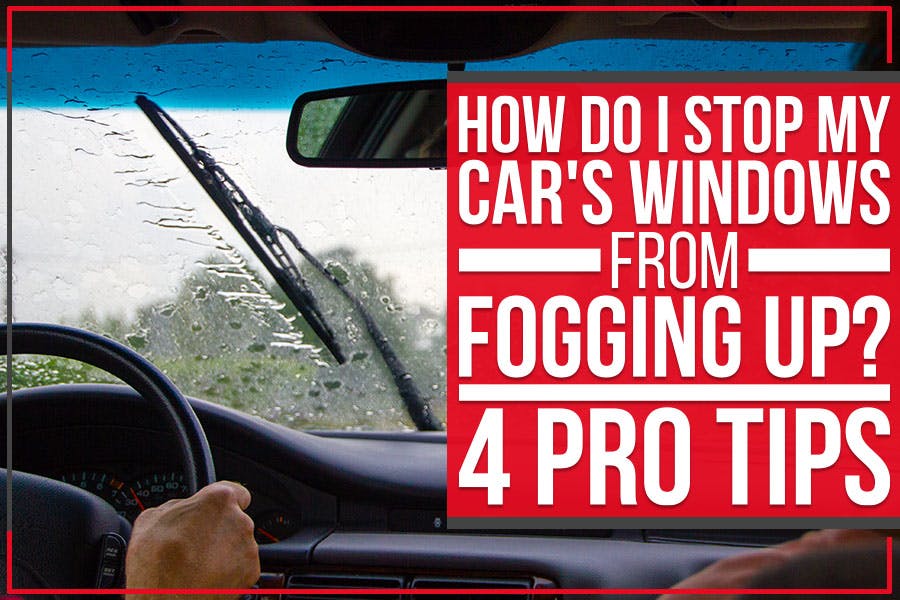 How Do I Stop My Car's Windows From Fogging Up? 4 Pro Tips
If you've ever tried to wipe the moisture off your windows to no avail, you're not alone. It can be a pain to constantly have to deal with foggy windows, especially when it's humid and rainy.
Several elements can play a role, from temperature variations inside and outside of your car to humidity levels. But never fear! You can still prevent your car from fogging up in the first place.
Keep Your Windshield and Windows Clean:
We all have our cleaning methods, but there are a few things you should keep in mind.
First, use a glass cleaner that doesn't contain ammonia. Ammonia can damage the coating on your windshield designed to repel water.
Second, make sure you're using a soft cloth to clean your windows. Abrasive materials can also damage that same coating.
Another way to keep your windshield and windows clean is to prevent them from getting dirty in the first place.
Dirt and dust trap moisture, which can lead to fogging. Therefore, if you can, always cover or roll up your windows when you're not using your car.
Pick Your Parking Spot:
You can also avoid potential fogging by being strategic about where you park your car. We understand; sometimes, there are just no good spots left in the lot.
But, if you have a choice, try to find a spot sheltered from the elements. For example, parking under a tree or an awning can help to keep your car cool and prevent heat from building up inside.
Similarly, parking in a garage will also help to keep your car out of the direct sunlight. So, when you're not using your car, park it in a shaded or covered area to help prevent fogging.
You can also consider investing in a sunshade for the windshield. They are relatively inexpensive and can help keep your car cool (and fog-free).
Minimize Moisture:
We don't realize it, but our cars can trap moisture. If you live in a humid climate, or if it's raining outside, that moisture can seep into your vehicle and cause your windows to become foggy.
Leaks in your windows can be a cause; therefore, seal them up as soon as possible. You can use a silicone-based sealant to do this.
You must also check your floor mats. Take them out of your car and let them dry if they're wet.
Please ensure you don't have empty coffee cups, soda cans, wet clothes, or anything else that could add moisture to your car. If you have any items like this in your vehicle, please remove them.
Be Regular with Your Car Maintenance:
Regular car maintenance is essential to detect problems with your car that could be causing the windows to fog up.
For instance, leaks in HVAC systems can often cause this problem. A well-functioning HVAC system helps circulate air and prevents the windows from fogging.
Another contributor could be clogged-up air filters. Dust, pollen, and other allergens can quickly clog your air filter and restrict the airflow in your car. It will allow moisture to build up.
So, check your air filter regularly and replace it when necessary.
Conclusion:
Sun Toyota, serving Tampa, FL, can help you keep your car windows clean with our services and new parts.
You can check our parts department for filters and wiper blades to keep your car running smoothly.
Back to Parent Page