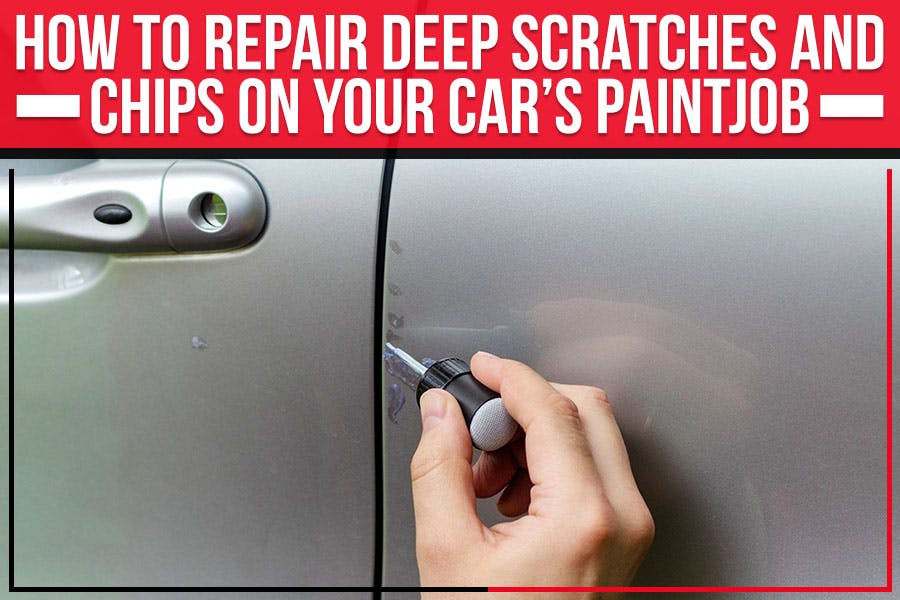 How to Repair Deep Scratches and Chips on Your Car's Paint Job
Chipped paint on a car is unsightly and can lead to rusting and other damage. If you have a chip or deep scratch on your car, don't despair! There are several ways you can repair the damage and restore your car's paint job. This blog post discusses methods for repairing scratches and chips in your car's paint. We'll also provide tips for preventing future damage. Keep reading to learn more!
DIY Paint Chip and Scratch Repair
You can fix paint chips and scratches yourself with a few simple supplies. It would help if you had some touch-up paint, clear nail polish, and sandpaper. First, clean the area around the chip or scratch with soapy water. Then, apply touch-up paint to the damaged area. Use a toothpick or other sharp object to apply the paint evenly. Proceed once the paint dries. Next, use clear nail polish to seal the area around the touch-up paint. Finally, use sandpaper to smoothen out any rough edges.
Scratch Repair Compounds You Can Use
Scratch repair compounds available at the nearest auto body shop can be used to remove paint chips and scratches from your car's paint job. Follow the instructions mentioned on the product label before using.
Use a polishing compound if the scratch is not too deep. Use a microfiber cloth to apply the compound.

Use a rubbing compound for deeper scratches. Apply the compound using a clean, soft cloth in a back-and-forth motion. Wipe away any excess compound with a clean, dry cloth.

Use automotive wax to protect the newly repaired area from future damage.

If you don't feel comfortable doing this repair yourself, there are professional services that can do it for you. Many auto body shops offer paint chip and scratch repair services.
Professional Scratch Removal Services
Suppose you decide to take your car to a professional for scratch removal. In that case, the service will remove the top layer of the clear coat and then buff and polish the area to blend in the repair.
This method is usually more expensive than DIY methods, but it does provide the best results.
Paint Touch-Up - If your car's paint is severely scratched or chipped, you may need to have the area repainted. This is a more extensive repair job that needs the steady hands of a professional.
If you decide to do it yourself, use paint that's an exact match for your car's color code.
If you've got a few car scratches that need some attention, don't worry. You can take it to any repair shop, and they should be able to help fix them up for you. However, if you want to make sure the job is done right and that your car looks as good as new when they're finished, we suggest taking it to Sun Toyota serving New Port Richey, FL. We have expert technicians who can repair car scratches so that they disappear entirely and leave your vehicle looking showroom ready.
Schedule a service with us today – we guarantee you won't be disappointed!
Back to Parent Page