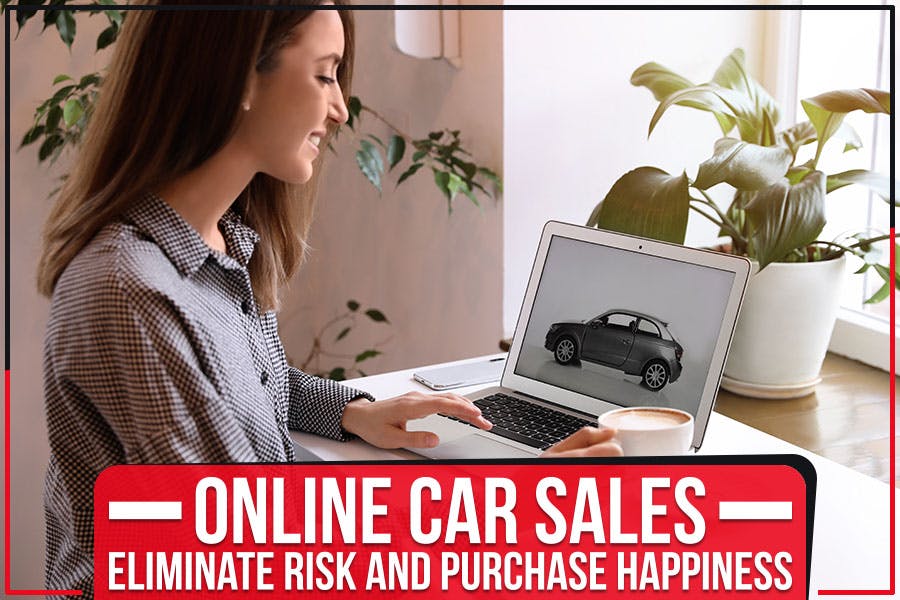 Online Car Sales: Eliminate Risk and Purchase Happiness
It's rush hour, and you're in your brand-new car, stuck in traffic on the way home from the dealership. This is going to take a while; you start to feel a headache coming on. If only there were a better way to buy a car!
Well, there is! Online car sales are becoming more popular every day, and for good reason. In this blog post, we will discuss the benefits of buying a car online and eliminating any risk associated with the process.
Bringing in Happiness:
Purchasing a car is a substantial investment, and if you plan on keeping the vehicle for many years, you should think carefully before making a purchase. But with so many options out there, where do you even begin?
One excellent option is online car sales. Buying a car online eliminates the risk of dealing with shady dealers and can save you a lot of money in the process. Plus, it means that you get to shop from the comfort of your own home, which is a perk. So, if a new set of wheels is on your wish list, consider buying online – it may do wonders for you!
Some other benefits of purchasing a car online include:
You can often find better deals online than you would at a dealership.

There are no hidden fees or surprises since you can see the entire car listing before purchasing.

Of course, there are a few things you need to keep in mind when buying a car online; including some risks…
The Risks and Their Antidote:
One of the risks is that you can't test drive the car before buying it. But, many online dealerships now offer a return policy if you're not happy with the vehicle once it arrives. You should also check to see how long the dealership has been in business and read reviews from previous customers.
Another risk is that you might not get what you expect when the car arrives. Again, this can be avoided by reading the listing carefully and checking out pictures of the vehicle. If you spot any issues with the car when it arrives, contact customer service immediately.
There is also a possibility that there is a delay in receiving the title to the car or registration papers. This could result in a delay in getting your car registered and on the road. To avoid this, ensure that you ask the seller how long it will take for the title and registration to arrive.
Don't Let Anything Get in Way:
First, make sure that the seller is reputable and has good reviews. Also, be sure to read up on the return policy, just in case there are any problems with the car after you buy it. Finally, take your time selecting a vehicle – it's not a decision to take lightly!
But overall, buying a car online is a great way to get the vehicle you want without any hassles. You can find just about any make and model, and you don't have to worry about getting scammed when purchasing from Sun Toyota, serving Pinellas Park, FL. We want to ensure that your online car purchase is a great experience, so call us today to clear up any queries you may have!
Back to Parent Page