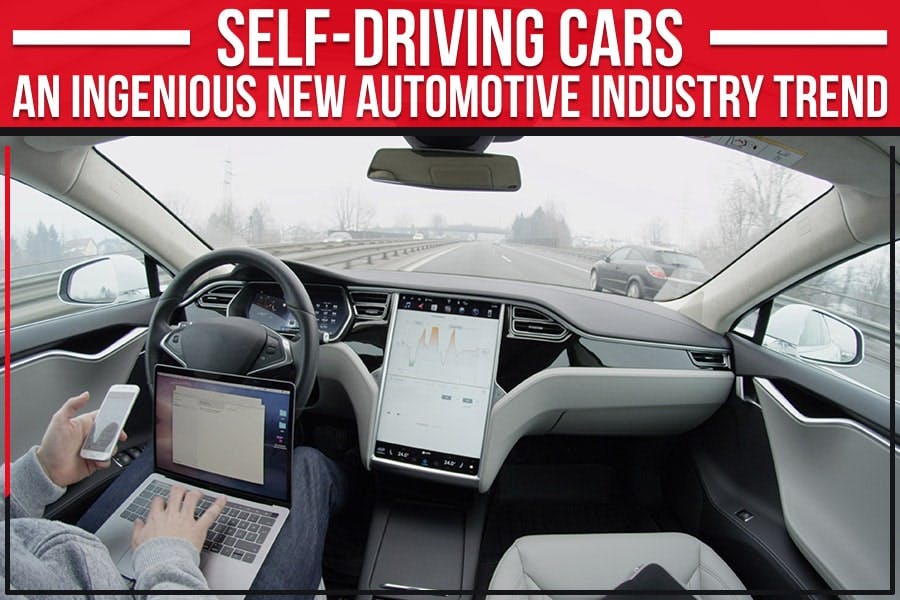 Self-Driving Cars– An Ingenious New Automotive Industry Trend
Looking to Buy a New Car? - How About Self-Driving!
Autonomous vehicles are an amazing new trend in the automotive industry; the stuff of science fiction!
Autonomous cars use advanced sensors to detect traffic and road conditions and other objects like pedestrians or bicyclists. The vehicle will then decide how best to react based on these inputs. One of the most important things that autonomous cars do is take over for drivers when they get tired or distracted - ultimately making driving safer for everyone.
Autonomous Cars Can Reduce Accidents
Autonomous cars are expected to drastically reducing accidents. Human error is responsible for 94% of car accidents, so if we can take humans out of the equation, we can drastically reduce the number of car accidents. Self-driving cars have already been proven to be safer than human-driven cars, and as the technology improves, the number of accidents is expected to continue declining.
Self-Driving Cars Will Reduce Traffic Jams
In addition to reducing accidents, autonomous cars can also help reduce traffic congestion. As more and more people switch to using autonomous vehicles, we can eliminate the need for human drivers who are notorious for being late or taking up too much space on the road. Autonomous cars have a smaller turning radius than regular cars to navigate through traffic more easily.
Additionally, since these cars can communicate with each other, they can travel in close formation and reduce the amount of space needed between them. This will help eliminate traffic jams and make roadways more efficient. Traffic congestion is a huge problem in metropolitan areas, and autonomous cars could be the solution.
Autonomous Vehicles are More Efficient
Another benefit is traveling more efficiently than human drivers. Autonomous vehicles can take the most direct route to their destination, while humans are often tempted to take side streets and make unnecessary turns. This increases fuel consumption and creates more pollution.
Self-Driving Vehicles Reduce Harmful Emissions
Autonomous cars also reduce harmful emissions. Many of the sensors and systems used in autonomous vehicles are powered by electricity, producing zero emissions. Autonomous vehicles can optimize their driving routes to avoid heavy traffic, which will result in saving fuel and reducing emissions.
As more and more people move to cities, the need for efficient transportation solutions becomes increasingly important.
Even though autonomous cars will take many years to become ubiquitous, we're already seeing the technology move into high gear. Until then, check out our inventory of premium new cars for sale. When you visit our dealership at Sun Toyota, serving New Port Richey, FL, our experts will do everything they can to make buying a new car an east and enjoyable experience for you. Click here to browse through our new Toyota cars and drop by for a test drive!
Back to Parent Page