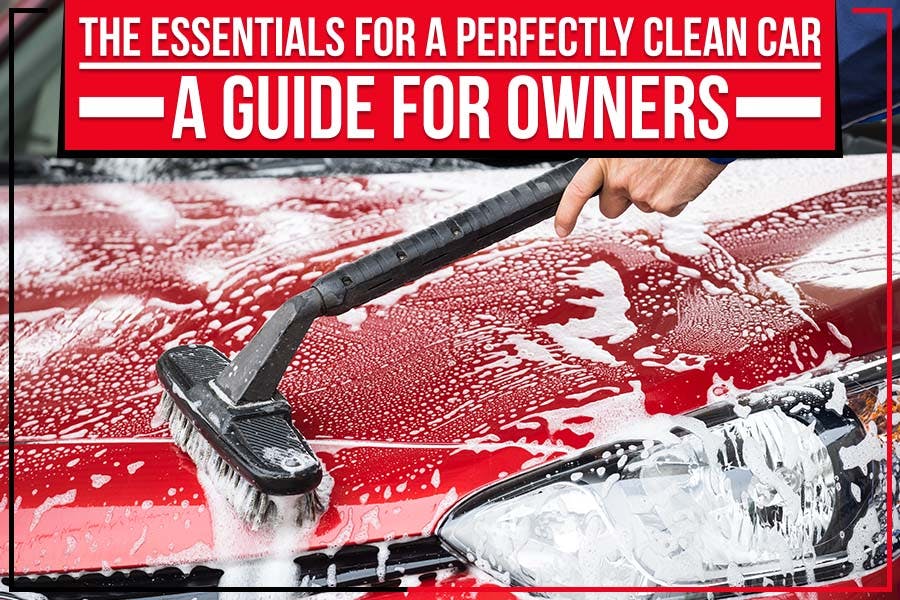 The Essentials for a Perfectly Clean Car – A Guide for Owners
Cleaning your car can be daunting. Every time you clean it, dirt and dust seem to accumulate again in just a few days. But with the right products and tools, you can get your car looking as good as new in no time! This post will discuss the cleaning products you need to wash and clean your vehicle with perfection.
Buckets (Seriously? Buckets?)
You might be wondering why buckets are on the list of essential car cleaning items. But trust us, they are crucial! You need two buckets - one for sudsy water and one for rinsing. The foamy water bucket is where you will put your soap and water to wash the outside of your car. The rinsing bucket is for - you guessed it - rinsing the soap off of your vehicle.
You might think you can use a hose to rinse your car, but trust us, using a hose is not nearly as effective as using a bucket of clean water. When you use a hose, the water pressure can cause streaks and spots on your car. Rinsing with a bucket of water will ensure that your vehicle is streak-free and spotless.
Car Shampoo
Good car shampoo is key to a perfect wash. Look for a shampoo designed specifically for cars - this will ensure that your paint job is protected while you are washing. Avoid using household cleaners on your car, as they can be too harsh and strip away the wax on your car's finish.
Sponges
Another essential item is a good-quality sponge or washcloth. You need something to wash your car with, and a sponge or washcloth is the perfect tool for the job.
Microfiber Towels
Once you've washed your car, you'll need something to dry it. A regular towel will do the job, but a microfiber towel is better. Microfiber towels are super absorbent and will leave your car's surface streak-free.
Dashboard Duster
A dashboard duster is an important tool for keeping your dashboard clean. Dust accumulates on your dashboard over time, and a duster will help you remove it quickly and easily. Never use a wet cloth on your dashboard. A simple dusting will do the trick. You can find a small, compact duster at any auto shop.
Tire Cleaner and Brush
Tire cleaner helps remove all the dirt, grime, and debris from your tires that can build up over time. A tire brush is also essential for getting into all the nooks and crannies of your tires to ensure they're perfectly clean.
Glass Cleaner
A good quality glass cleaner will keep your windshield and windows clean and streak-free. You can use a commercial glass cleaner or make your own using white vinegar and water.
Carpet Cleaner
Your car's carpet can get dirt and stains, just like the carpets in your home. A good carpet cleaner will help you remove these stains quickly and easily. You can find a carpet cleaner at any auto shop or online.
These are the essentials for a high-quality car cleaning kit and a perfectly clean car. With these car cleaning items, you'll be able to wash and clean your car like a pro.
Sun Toyota, serving Greater Carrollwood, FL, is ideal for car services.
Sun Toyota also offers various other services, such as financing and leasing, making it the perfect one-stop-shop for all your car needs. Let our expert car technicians take care of your car so you can focus on what's important to you. Schedule a service appointment today.
Back to Parent Page