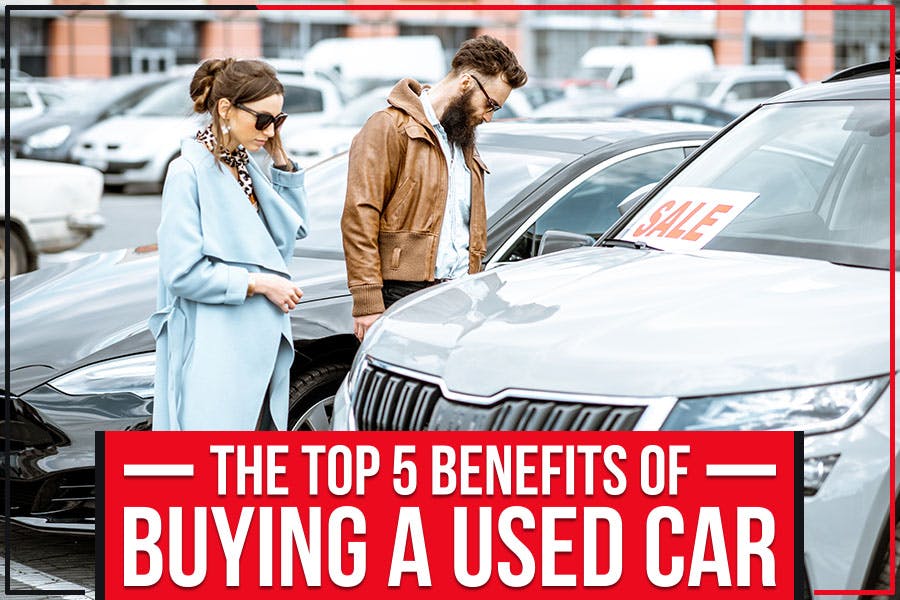 The Top 5 Benefits of Buying a Used Car
If you're in the market for a new set of wheels, why not consider buying a used car? There are many benefits to this option that we'll discuss here. For one thing, it's often cheaper than buying new because depreciation is not as high on previously owned cars. You can also avoid paying other fees associated with purchasing new vehicles.
Furthermore, there is less risk when you buy a used car since they have been driven before, and their defects should be well known by now. Also, if you buy from a dealer, you may qualify for certain warranties which would offer protection against mechanical failures or other damages incurred during the use of the vehicle.
This blog post will highlight in detail various benefits that come with the purchase of a used vehicle.
1) You Don't Have to Worry about Depreciation in Value
When you buy a new car, the initial value is significantly higher. However, as soon as it's driven off of the dealership lot, that value begins to decrease - and fast! New cars lose anywhere between 18%-25% of their value in their first year alone. This means you could have lost thousands of dollars by buying something so expensive before even putting 100 miles on it.
On the other hand, buying a used car means someone else already took the brunt of depreciation. In other words, you save thousands of dollars by purchasing a pre-owned vehicle. You can use that extra money to pay your debts, save up for a family vacation, or put it towards your retirement.
2) You Can Finance for Less than Half of What New Cars Cost
If you have bad credit, it can be difficult to get approved when purchasing a new car. On the other hand, it's easier to get approved for a used car because of its lower price and better resale value.
3) Enjoy Lower Insurance Rates
You can also save money on insurance when you buy a used car. If the vehicle has been driven for several years, chances are your insurer will charge lower premiums than if it had less mileage and was in mint condition. You could save hundreds of dollars each year.
4) Save More with Cheaper Registration Fees
Second-hand cars are usually cheaper to register. This is because you don't pay for their initial state, but simply the difference in value between when it was first registered and now.
5) You Can Avoid Hidden Fees
It's worth checking the small print, but you should be able to avoid any hidden fees. This is because there shouldn't have been any in the first place on a used car - they were all paid when it was bought originally.
If you're looking to purchase a used car that's a pleasure to look at and to drive without breaking the bank, then Sun Toyota, serving Homosassa, FL, is where to go. We offer customers top-notch customer service with no pressure sales tactics - just friendly conversation about your needs and wants when buying a used car. Take some time out of your day today to browse our inventory online. We promise you won't regret it!
Back to Parent Page