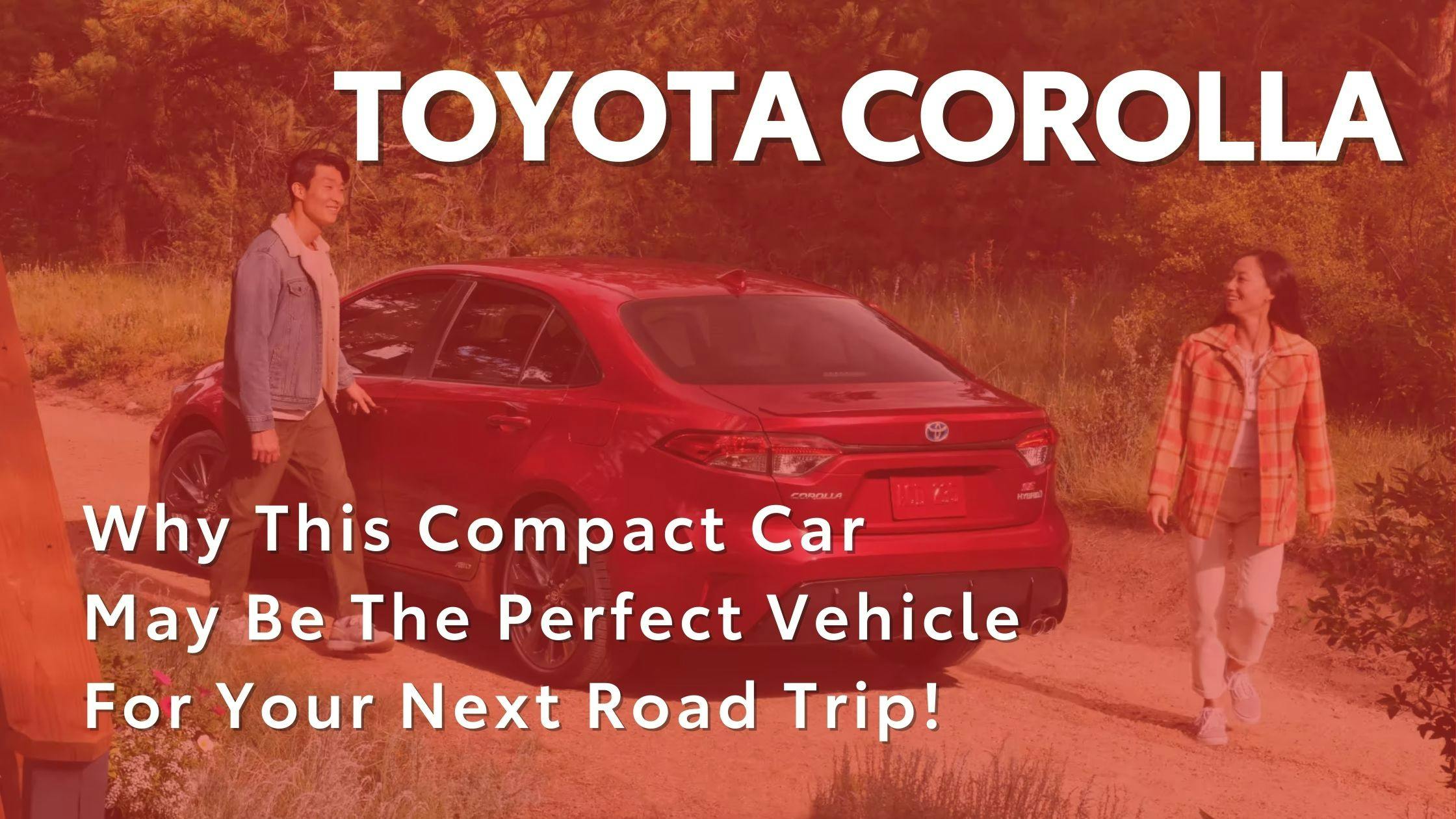 The Toyota Corolla Suites Perfect For Long Distance Travel
Going on a road trip can be an exciting experience, but it can also be a tiring one, especially if you're stuck in a car that's uncomfortable or doesn't handle well on the road. That's where the Toyota Corolla comes in. This compact car has been a staple of the Toyota lineup for decades, and it's not hard to see why. Here are just a few reasons why the Toyota Corolla is a great car to drive during a road trip.
Spacious Interior & Comfortability
One of the most important factors to consider when driving for an extended period is the level of comfort. The Toyota Corolla has a spacious and comfortable interior that can accommodate up to five passengers.
The seats are comfortable and supportive, and the cabin is designed to minimize road noise, which makes for a more relaxing driving experience. Moreover, the car comes equipped with an infotainment system, which can keep you entertained throughout the journey.
The Corolla is Excellent on Gas Mileage!
When you're driving long distances, fuel efficiency is an important consideration. The Toyota Corolla gets excellent gas mileage, with an EPA-estimated 30 mpg in the city and 38 mpg on the highway. This means you'll spend less money on gas and have to make fewer stops to refuel. This is especially important if you're traveling through areas with limited gas stations.
Finally, affordability is an important factor when it comes to road trips. The Toyota Corolla is an affordable car that's perfect for budget-conscious travelers.
It has a lower price point than many other cars in its class, and its excellent fuel efficiency means you'll spend less money on gas.
Additionally, because the car is so reliable, you won't have to spend as much money on repairs or maintenance.
Toyota Corolla For Sale in Holiday, Florida
In conclusion, the Toyota Corolla is a great car to drive during a road trip. Its comfortable interior, fuel efficiency, reliability, handling and safety, and affordability make it an excellent choice for anyone looking to travel long distances. So, whether you're planning a cross-country trip or just a weekend getaway, consider taking the Toyota Corolla for a spin.
Back to Parent Page