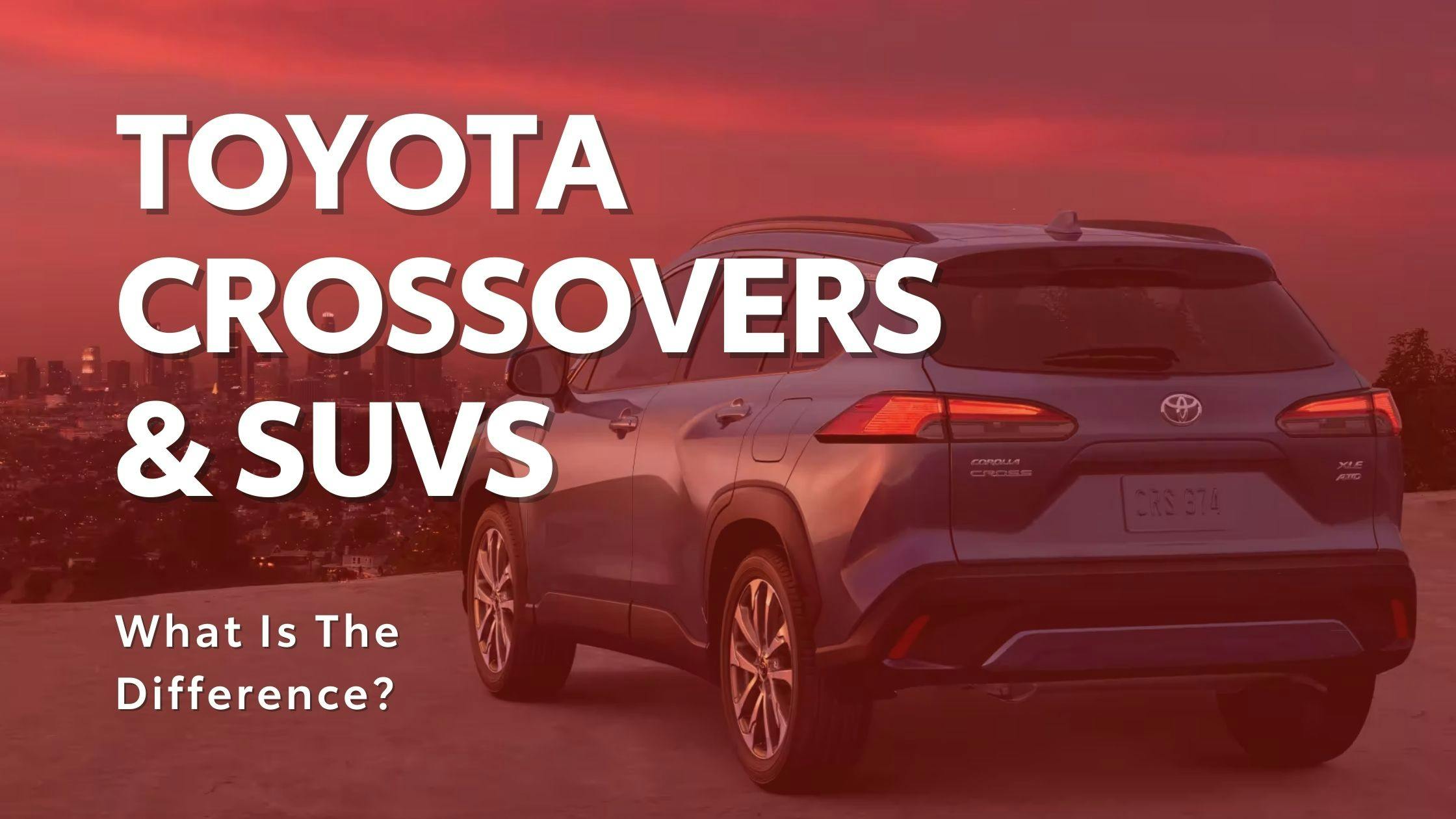 Toyota Crossover Vehicles & Toyota SUVs in Florida
Have you ever wondered what exacly is a Crossover Toyota and how is it different from a Toyota SUV? Sun Toyota near Tampa, Florida is here to assist you! Our Toyota experts have put togtther a simple list of Toyota Crossover highlights.
Our new and used car dealership carries a high-end inventory of new and used vehicles, ready to be bought, sold, and leased today! Stop into our dealership, located in Holiday, Florida. There you can discuss terms and conditions with one of our Toyota associates, or test drive a potential new vehicle. Browse our Toyota inventory on our website to view our available vehicles.
Functionality
Toyota Crossover and SUV Vehicles
Sun Toyota of Tampa Bay, Holiday, and Clearwater Areas
A crossover vehicle such as the Toyota Corolla cross in Tampa is also known as a crossover utility vehicle (CUV). Crossovers such as the Corolla Cross is a type of Toyota vehicle that combines the features of a sport utility vehicle (SUV) with those of a passenger vehicle, such as a Toyota Camry sedan or a station wagon or Toyota Highlander SUV for sale.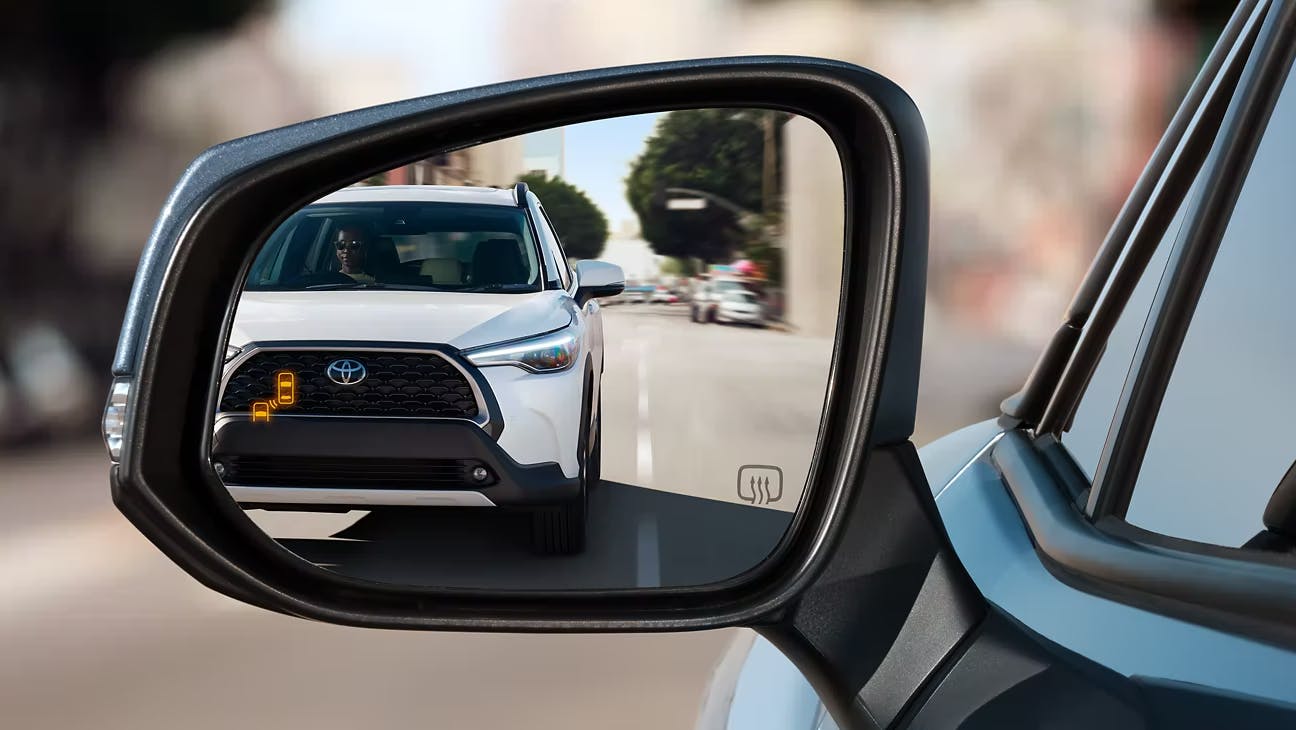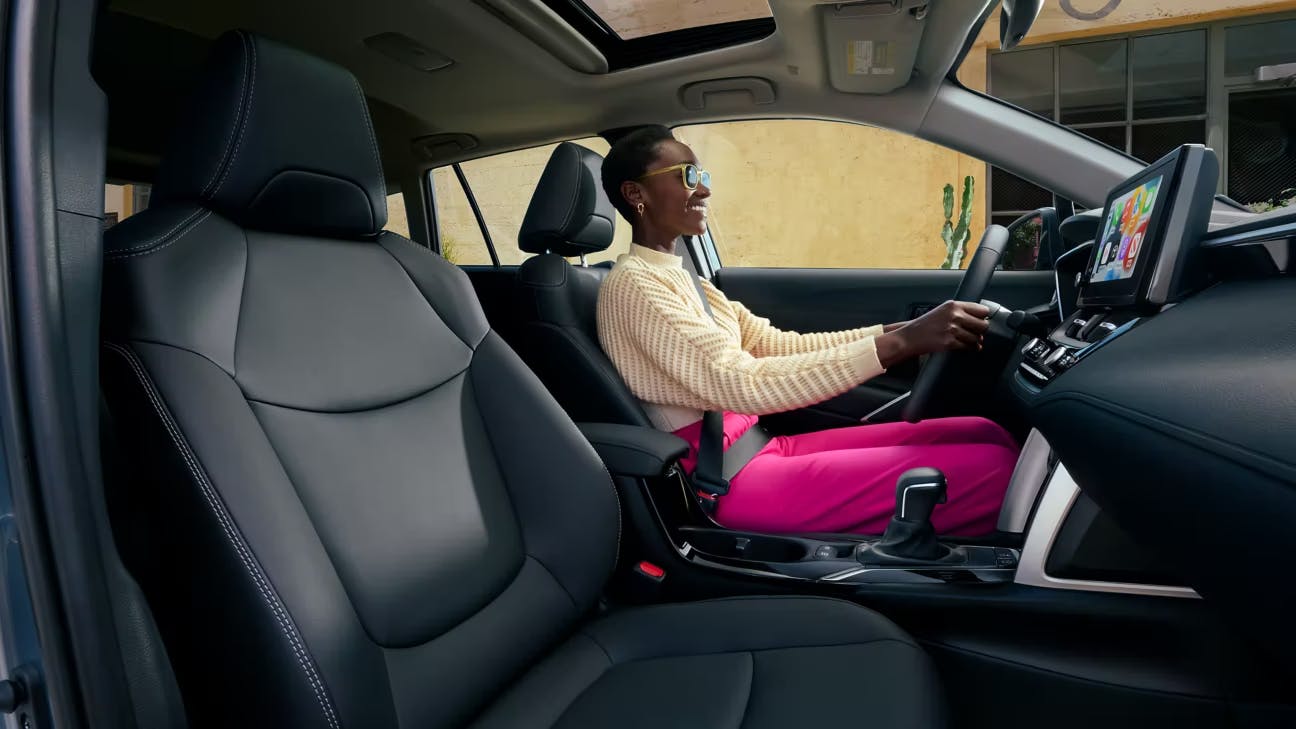 Crossover Toyota cars are built on a car platform. This means that they are typically more fuel efficient vehicles as well as have a smoother ride than say a Toyota Rav4 Hybrid SUV. SUVs are built on a truck platform differentiated them from crossover cars. Crossovers typically have a more car-like ride and handling, while SUVs have a more rugged, off-road feel.
Toyota SUVs, on the other hand, are a type of vehicle that is designed for off-road driving and towing functions. SUVs for sale near Tampa are typically larger and more rugged Toyota Vehicles for sale than Toyota Crossovers. SUVs for sale and are equipped with vehicle features such as four-wheel drive and high ground clearance.
When compared with an SUV, Crossovers may have less towing capacity than SUVs - because of this, Toyota Crossovers typically have less ground clearance than Toyota SUVs.
Design Aspects
Look & Feel of Crossover and SUVs for Sale in Holiday, FL
Crossovers tend to be a bit smaller and more compact than SUV vehicles.
Therefore some may think Toyota Crossovers may often have a more stylish and modern design, while SUVs like the Highlander tend to have a more traditional, rugged and boxy design.
SUVs such as Toyota Grand Highlander or the Toyota Venza tend to have more space for cargo and passengers than crossovers, thus, they are often used as family vehicles over crossovers or sedans such as the Toyota Corolla. However, crossovers DO tend to have more technology features than some SUVs so, families & drivers in the Tampa area still enjoy Toyota Crossover Vehicles!
Visit Our Toyota Dealership in Near Clearwater, Riverview, & Tampa, FL
Have questions? Please feel free to contact a member of our support team, and they will be happy to answer any questions you may have in regards to buying and leasing a vehicle with us. Here at Sun Toyota, it is our mission to help you find your dream vehicle.
In addition, our Sun Toyota Warranty promise is key when finding a vehicle. What that also means is that the question of whether or not to buy or lease the Toyota for sale that catches your eye has become more complex.
Back to Parent Page