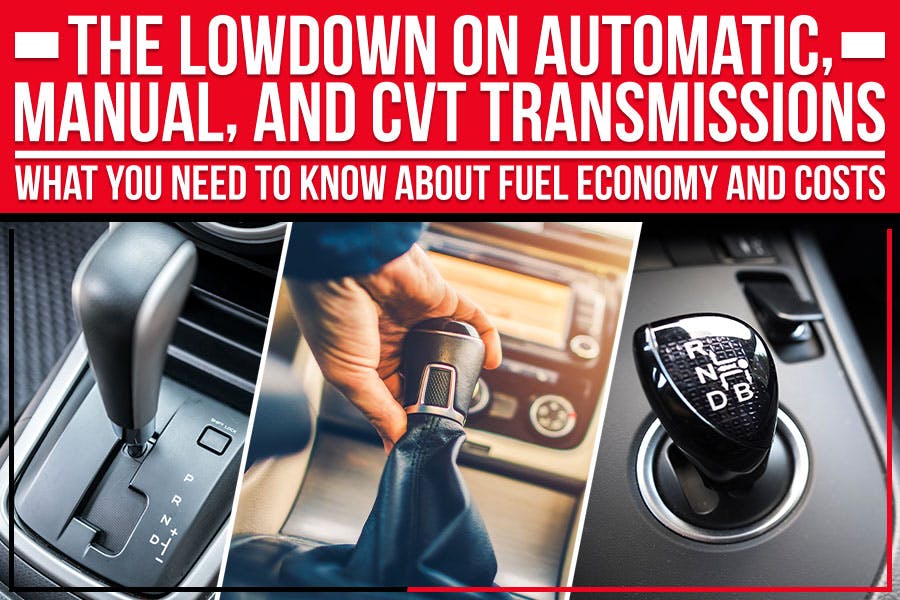 The Lowdown on Automatic, Manual, and CVT Transmissions: What You Need to Know About Fuel Economy and Costs
Transmissions are mysterious things. You can't see them, and they don't always make a lot of noise, so it's easy to overlook them until something goes wrong. If you're not sure what's happening with your car's transmission, here are some things to know.
Transmission repair can be expensive, so it's essential to catch any problems early. A vital part of transmission repair is transmission fluid, which we'll discuss in this blog put together by Brandon Honda, serving Zephyrhills, FL.
What is Transmission Fluid? Do You Need to Change it?
Transmission fluid is a vital part of your vehicle's transmission. It lubricates moving parts and helps keep the transmission cool by transferring heat away.
Transmission fluid also acts as hydraulics to help with gear changes, and it keeps seals in good shape so that they don't crack or leak.
Over time, this fluid will become less effective at its job due to contamination and wear on parts. When this happens, you'll need to get the tranny flushed out and filled with fresh new fluid. If you're not sure if you've flushed recently, now is the time to find out!
How Often Should You Change Your Transmission Fluid?
The general rule is to change the transmission fluid every 30,000 miles. However, it varies depending on the car's make and model, your vehicle's age, and the way you drive.
So it's best to check your owner's manual or talk with a mechanic to get an accurate estimate for how often your particular car needs its fluids changed.
What Happens if You Don't Change Your Transmission Fluid?
If you don't change your transmission fluid when needed, two things will happen:
Your car will start running less efficiently as the old dirty fluid wears down components.
You'll eventually damage those same components beyond repair, which will cost you a lot of money to fix or replace.
Neglecting your transmission fluid can be even more expensive than just doing regular maintenance in the first place!
How Much Does Changing Transmission Fluid Cost?
The average car owner spends between $100 and $250 for a transmission flush. If you're paying on the lower end of that range, chances are there's not much else associated with it besides changing out your old fluid for new. But if you're on the higher side of that range, it could mean there are other issues as well (such as replacing components like filter screens).
Signs Your Vehicle Needs Transmission Repair
If any of these signs sound familiar - especially if more than one does - then head to the mechanic and have your car's transmission checked out.
Your car is hard to start or has trouble moving

You hear strange noises when you shift gears

The check engine light comes on

You feel a vibration in the steering wheel or floorboard

There's a strange smell coming from the engine compartment
Before your vehicle starts having significant problems, please bring it to Brandon Honda for a check-up. Transmission repair can be expensive, but it's much cheaper than buying a new car.
We are situated in Zephyrhills, FL, and take pride in our reputation for quality service. We're open Monday through Friday.
Back to Parent Page